Execute strategy & drive

focussed

performance right in Salesforce
OKRify brings together proven OKR methodology & KPIs to Salesforce. Execute your strategy into results.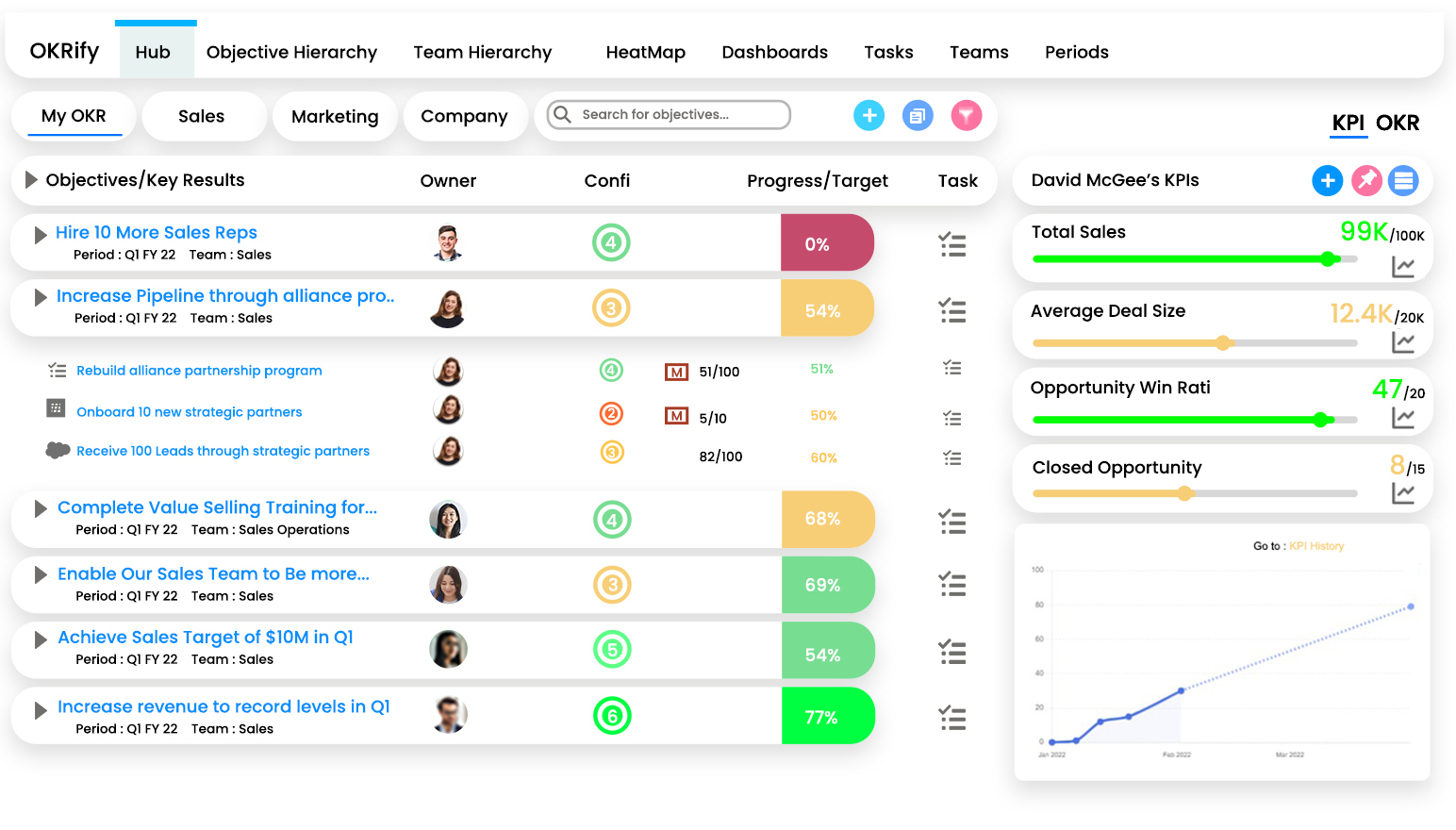 GET STARTED WITH OKRS IN SALESFORCE
Deliver

business

outcomes

with

better

strategy

execution
Set Strategy
Create strategy with Company OKRs to clearly communicate priorities across organization
Align Goals
Align teams & individual goals with strategic objectives for focussed execution
Agile & adapt
Track progress continuously, accurately with salesforce data to be agile and adapt quickly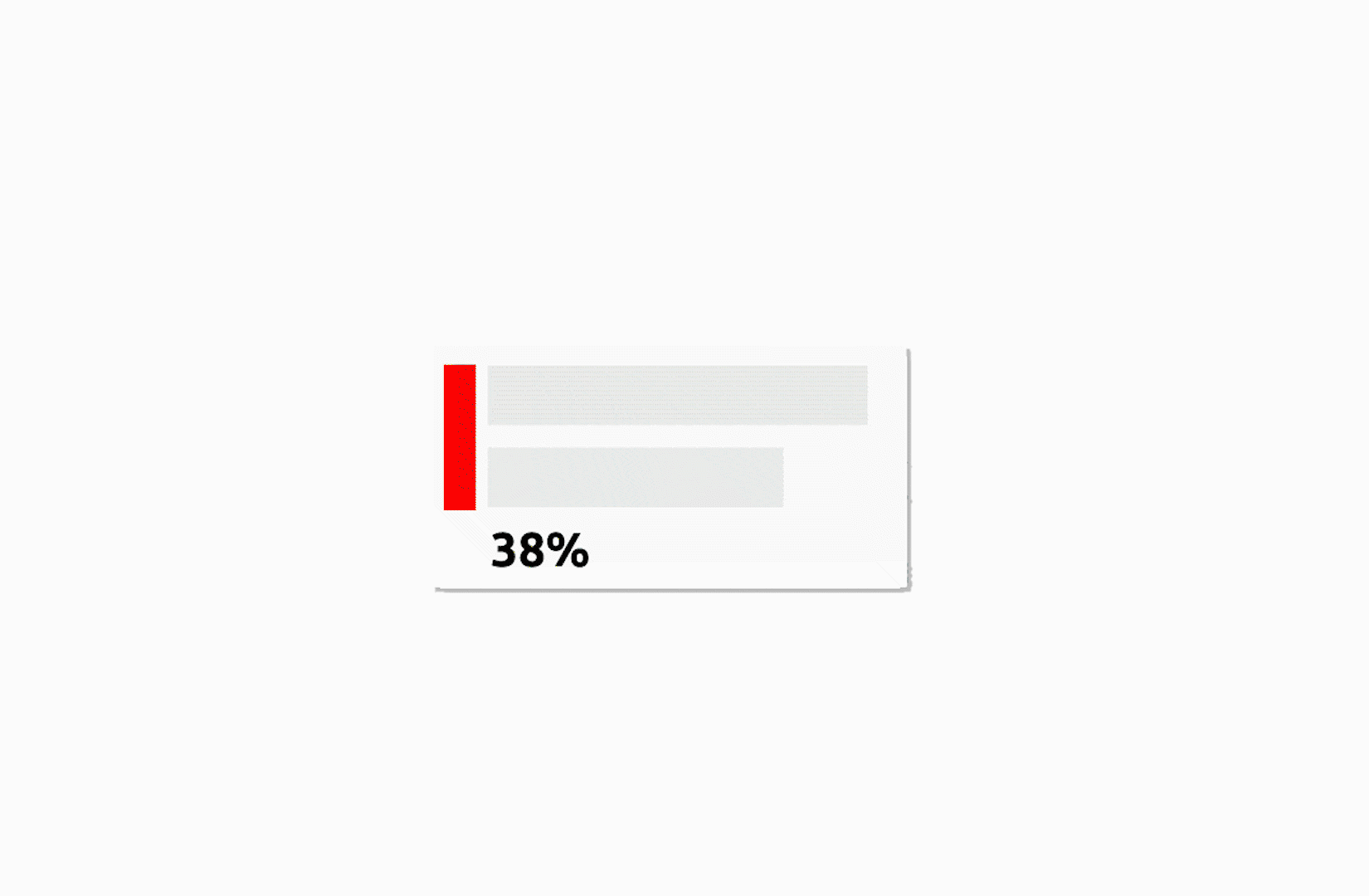 Align everyone
with the mission & localize goals
Set strategic goals, align and localize team & individual goals in OKRify. Connect your tasks to the strategy to get the outcomes you deserve.
OKRs for all levels

Align Objectives

One-click Clone & Templates

Custom fields & Tags

Aspirational OKR & Private OKR
Engage Employees
from one central place
With everything about OKRs & KPIs right in one central hub in your CRM, your teams can always be on top of things that matter. Every employee is engaged and aware of the impact they are making to the one mission.
Track OKRs & KPIs

Update Key Result Progress

View Risks and Confidence

Update Notifications

Salesforce Tasks
KPIs to measure what matters
Track key metrics & always stay on top of your business performance. Team or Cross functional metrics get the insight you need fast from one place.
KPI for users & Business Units

KPI Board

Time based Targets

Track Progress & history

View Records behind numbers
Automated Progress
Update
Improve accuracy and free up employees time to focus on what matters. Use the power of Salesforce platform, take advantage of Salesforce data and integrations
Data from any Salesforce Object – Custom or Standard

Use any Salesforce Report

Daily updates

Get value for your Salesforce investment
Build a culture of transparency and
commitment
Leaders get the bird's eye view to identify risks and opportunities. Individual contributors can see their contribution, purpose towards the strategic vision.
Objective/Team

Hierarchy




Heatmap

Pre-Build Dashboard

Email Remainders

Company Goals for Everyone in Hub
Read what our customers say about OKRify
Great Simple to Use OKR Application and Great Support This is a great app that my team enjoys using to keep track of our objectives. I also appreciate the quick support provided by the OKRify team when I had a few challenges. The adoption by the team has been good.
Great App and fantastic and helpful support from the OKRify team This is a relatively easy app to integrate and perfect for measuring and reporting on OKRs for your sales team. The quick responses from the OKRify team to help me with any fixes and issues I had was amazing. I can highly recommend this application.
Really Great Solution Out of the box I really liked the capabilities this app offered (personal, team and company OKRs, graphs, reports, ease of use), but what sent it above and beyond was the responsiveness of the creator and his team, who responded quickly to any questions my team had, as well as suggestions for improvements.I have no doubt that this useful app will continue to improve and intend on continuing use in our org.
Watch our demo video to see
how to set strategy and goals
align goals
operationalize strategic execution
measure what matters
OKRify - One app for OKRs, Scorecard, Contest and Meeting Management - The complete strategy execution application for Salesforce customers.
It's pretty simple, just like our software. Sign up so you can see OKRify in action.
Call us today
+1-347-765-6416
Contact us today and our friendly support team will reach out as soon as possible.